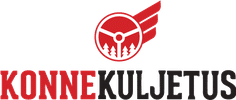 Sale of Kosken Megawatti Oy to Konnekuljetus Oy
3J Partners advised the owners of Kosken Megawatti Oy in a share transaction in which Konnekuljetus Oy acquired Kosken Megawatti Oy.
With the acquisition, Konnekuljetus expands its services to industrial chipping and crushing as well as to treatment of different materials for recycling. In the future, Konnekuljetus can provide its customers the full chain of services from industrial chipping or crushing to loading, storage and transportation of materials.
Konnekuljetus increases its annual revenue to around €18 million and personnel to around 80 employees with the acquisition.
---